Styles and fashion are constantly changing and it is the same with home decor. We would all love to have an en-vogue conservatory but keeping up with the times it costly, time consuming and wasteful. Below are 5 fantastic conservatory ideas for decorating a conservatory on a budget, all of which won't take up too much time and can instantly make a difference to your room.
Throw On a Throw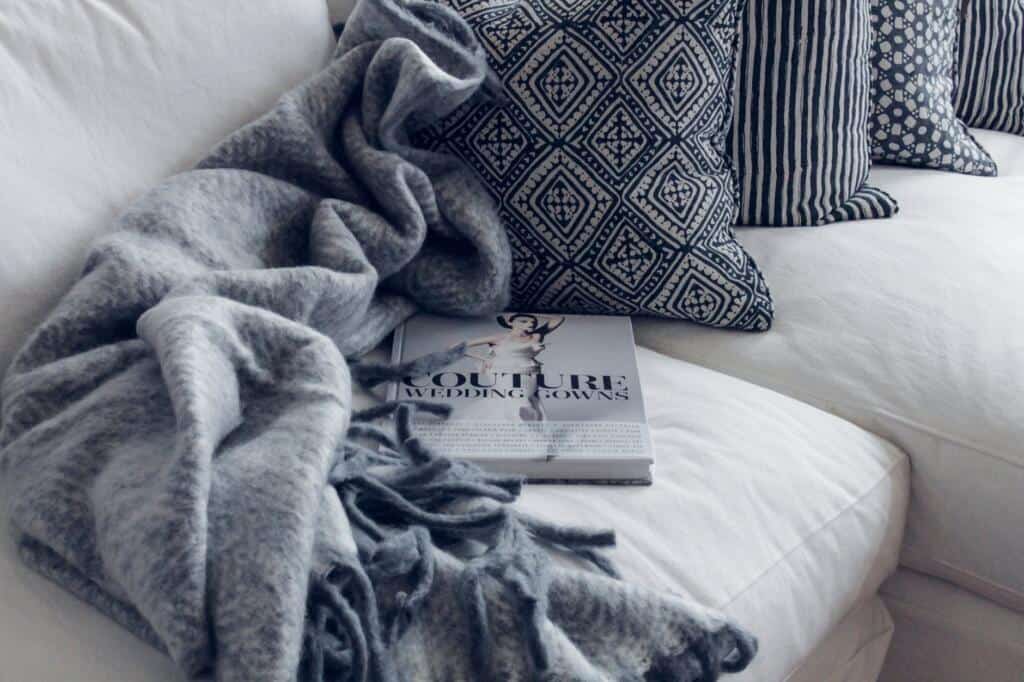 It's no secret, we all wear down our sofas over time. They can begin to look tired and outdated in just a few years, depending on how often we use them.
As much as we would all adore changing our conservatory dining furniture with every new trend, it simply isn't economical, let alone a huge waste and impact on the environment. There's a lot you can do with a chair without throwing it away!
Buying a new throw can instantly change the room, not just your sofa. You can opt for a block colour or if you're feeling daring, source a patterned throw. You may even decide to bring your outdoor garden storage bench inside for the winter, and dressing it up as a new stylish addition to your seating offering.
The great thing about a throw is when they start to look dirty and a bit drab, you can pop them in the washing machine and they'll be good as new.
Depending on what fabric you have chosen, you could even dye your throw when you start getting bored with it.
If in a few seasons, you decide you are no longer favouring your throw, you can easily change it for a new one. You can recycle your old one into a picnic blanket, give it to your dog for some extra comfort (they'll love that it already smells like you) or donate it to a local animal charity.
Crafty Curtains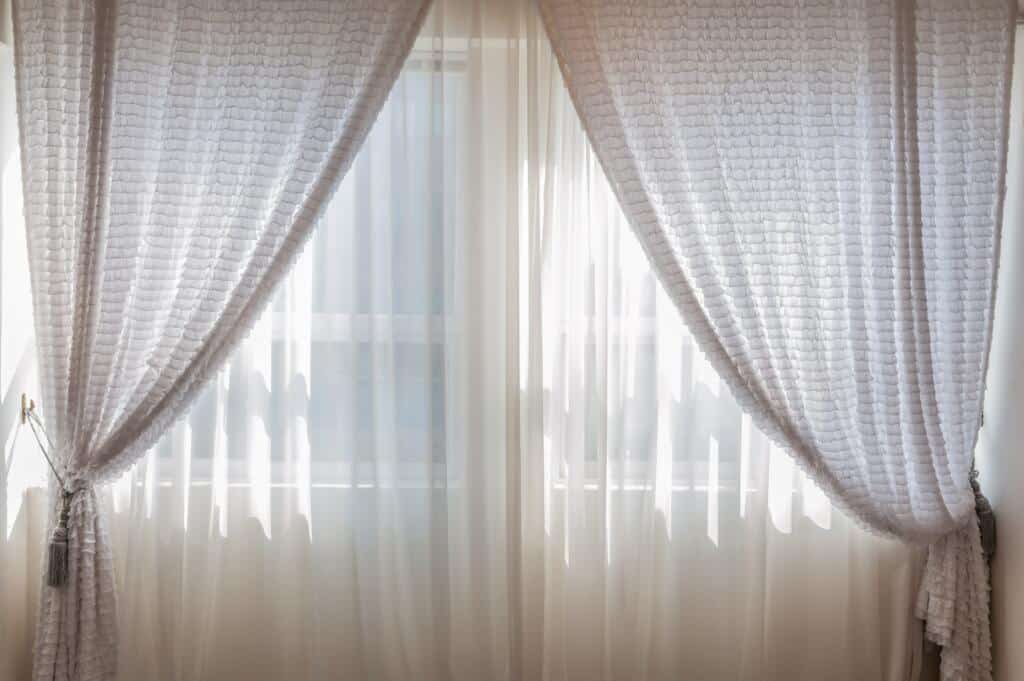 One of the most costly items in our conservatory is blinds and conservatory curtains. Often, they have to be custom made to fit certain panels and due to this expense, many of us opt for plain, muted colours so we are less likely to have to incur this expense again.
But this doesn't mean they have to be boring. One of my favourite conservatory interior ideas is making these really personalised.
Adding trim to your curtains or conservatory roller blinds can make a huge difference. Go bold with golden tassels or keep it sweet and simple with vintage lace, it really can make a world of difference.
If you hand stitch these on with a few tack stitches, the will be very minimal damage, if at all. Which means you can change this as often as you want. You can even use vinyl stencils on your blinds to really jazz them up. Your blinds can be a bit of a nightmare to put back up so I would recommend reading our guide on how to fit conservatory blinds so you don't go in blind (pun intended!).
Any Excuse for a Glass of Wine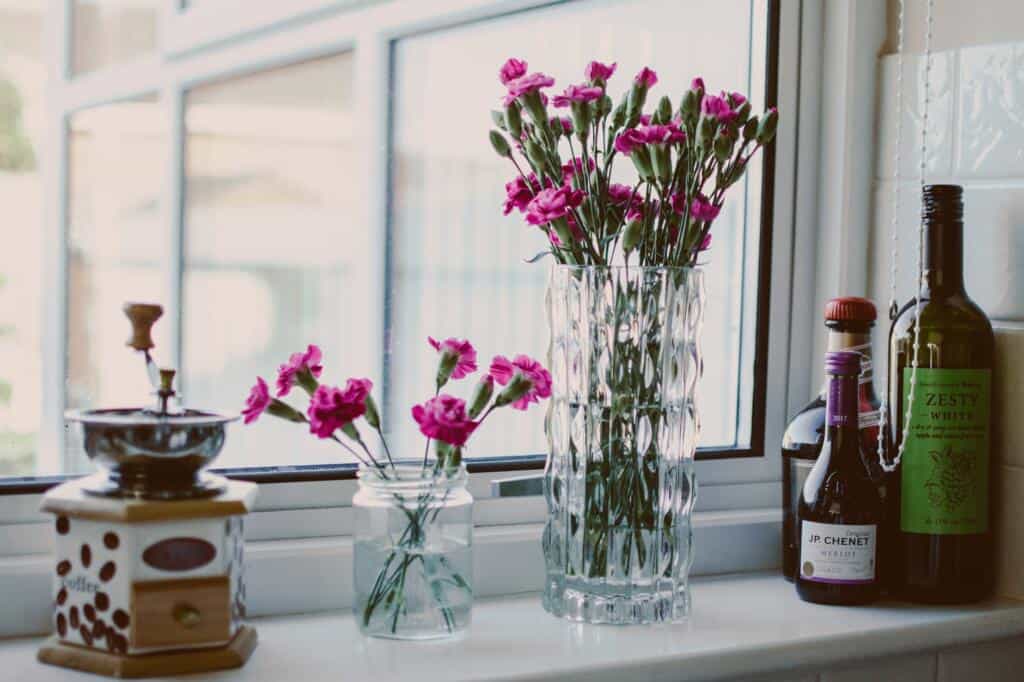 Wine bottles are a practical and cheap way to decorate any room, but in a conservatory, they really have a chance to shine. As we may have little light entering the room, this helps the bottles glow and show off their full potential.
It isn't just wine bottles that make a great ornament, jars and old glasses can also really add something. Fill them with flowers, pebbles and shells from your favourite beach or coloured sand. Wine, or even milk bottles, create beautiful candle holders and are one of the chicest ideas for conservatory decorating. You could even re-pot your conservatory plants in jars for a really unique design.
If the conservatory is warm enough during the year, you may even be able to grow a variety of fruits in there as well.
You can leave your glass ornaments plain or spruce them up a bit. Ribbons and lace are a lovely addition. If you're feeling adventurous, you can buy some glass paints and go to town. When light reflects through these paints, it will create stunning patterns across the room.
DIY Your Wall Decor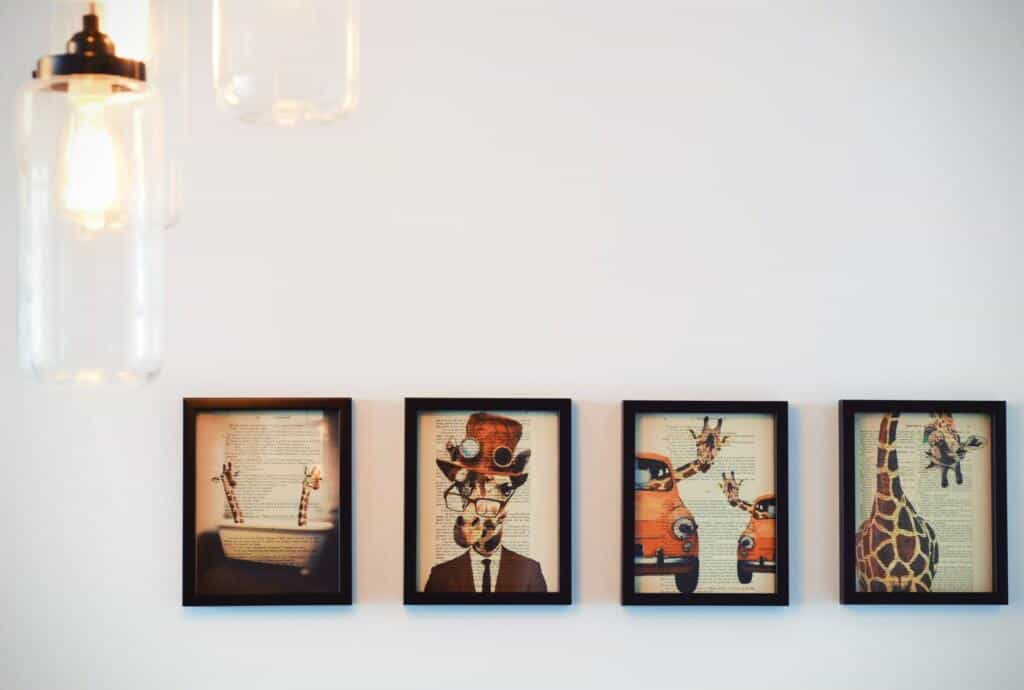 Wouldn't it be lovely to have original artwork throughout our conservatories? Unfortunately, some of us are unlikely to have the budget for them. However, the next best thing is creating this artwork ourselves.
Before you shudder in horror, my artistic skills are rather sub-par but that doesn't mean I can't make this a reality.
Every year, my wall calendar brings me such joy with the monthly pictures it contains and it is such a waste to throw this away at the end of December. Choose your favourite and pop them in a frame, visitors often believe these are expensive prints and would never realise it is recycled.
If you are looking for a more shabby-chic look, pop down to your local hardware store and ask for some wallpaper samples. These are very inexpensive, if not free, frame different samples and arrange on your wall. This is an easy way to get high-quality illustrations for an incredibly cheap price. There's lots of ways to revamp your conservatory furniture if you get creative.
Revitalise Your Cushions
Replacing your cushions and cushion covers are a quick and simple idea for revamping your conservatory furniture. But cushion covers can come at a cost, especially if you are looking for the most on-trend fabric.
Instead, you can revamp your current cushions. Using dye to change the colour is the easiest and simplest idea but if doesn't work for you there are certainly other options.
A simple trim stitched onto your cushions can really add some style and can be changed with the seasons. Buttons, ribbon and other haberdashery can transform a drab cushion into a masterpiece with ease. 
You can also recycle old tea towels, handkerchiefs and scarfs into new cushion covers. This is a great way to give a new lease of life to old pieces of fabric. Cushion covers are surprisingly easy to create and there is no better feeling than seeing your new decor and thinking 'I made that!'.
If your sewing skills aren't up-to-scratch, you can find some iron-on patches, which are widely available online in every style imaginable, and create something really funky.
These conservatory decor ideas should now give you some inventive inspiration on how to furnish a conservatory with flair and without breaking the bank. These interior design ideas aren't limited to your conservatory either, as they are so affordable, why not create a running theme throughout your entire home to really give a really sleek appearance.